Avenue Bistro
A fresh look for the Comox Valley's freshest new restaurant.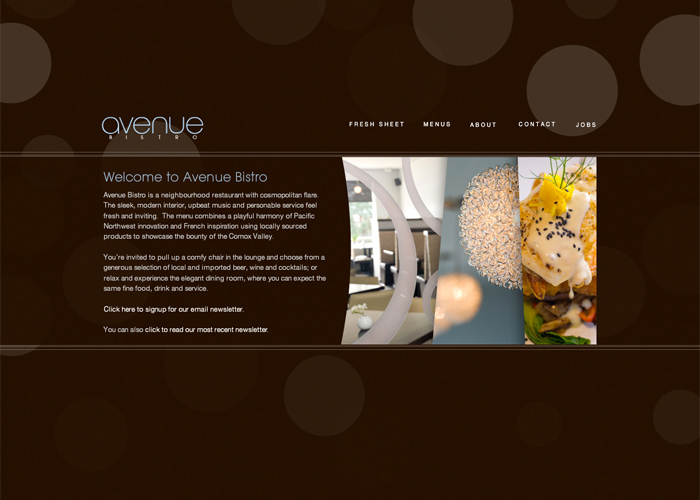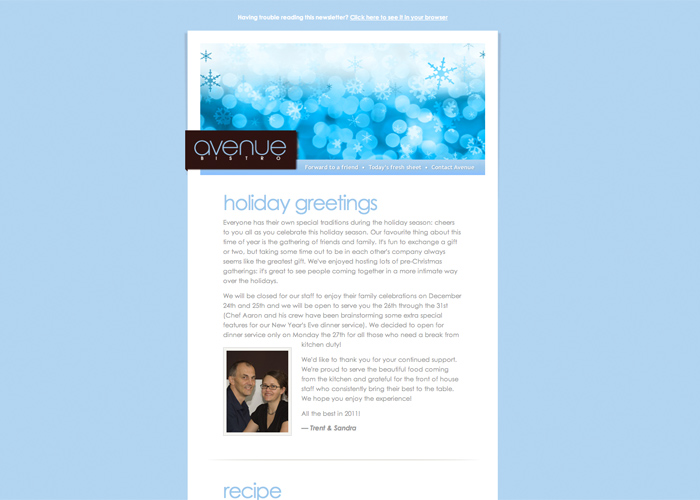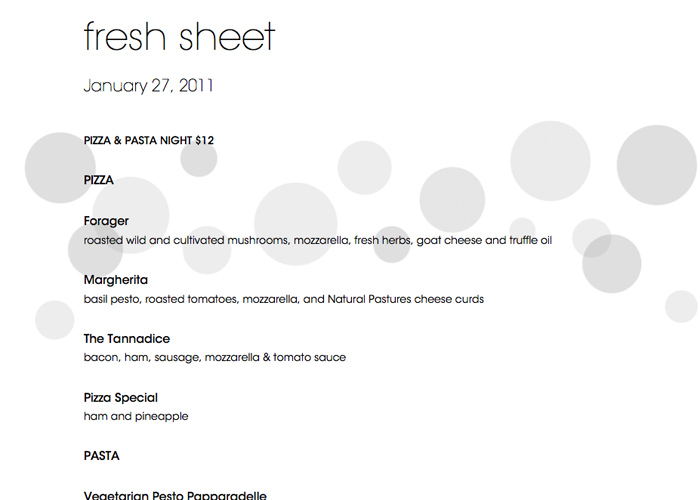 The opening of a new restaurant is a nerve-wracking experience, even for veteran restaurateurs like Sandra Viney and Trent McIntyre. Setting the mood early and confidently is vital to building the anticipation of local gourmands.
Dialect helped launch Avenue Bistro with an elegant new web site Avenue's dining experience is sleek, sophisticated and the sublime, and the site gets sets that tone through warm hues and graceful motion. Its minimal layout and compact presentation sets the mood and quickly gets out of the way, letting the words and photos shine.
Behind the scenes, the Avenue staff enters their daily fresh sheet through a simple control panel. The fresh sheet is instantly published online and turned into a print-ready PDF for use in the restaurant.
Areas of Focus
Web Design & Development
Email Newsletter
Fresh Sheet System