Victoria Jazz Society
A swinging online schedule and email marketing program help make
the Victoria Jazz Society's presentations sing.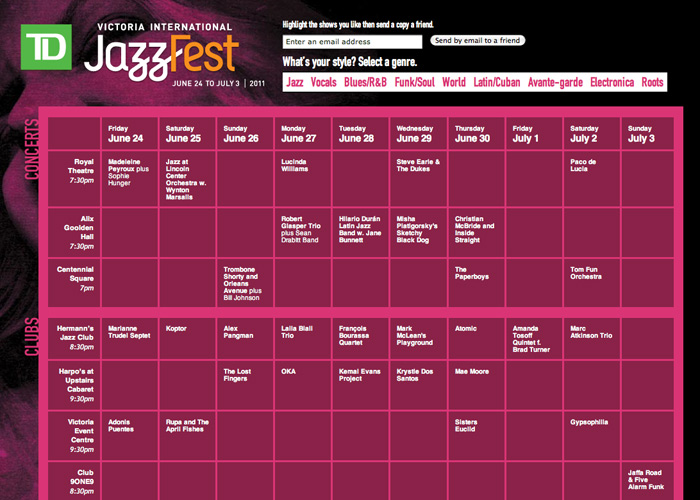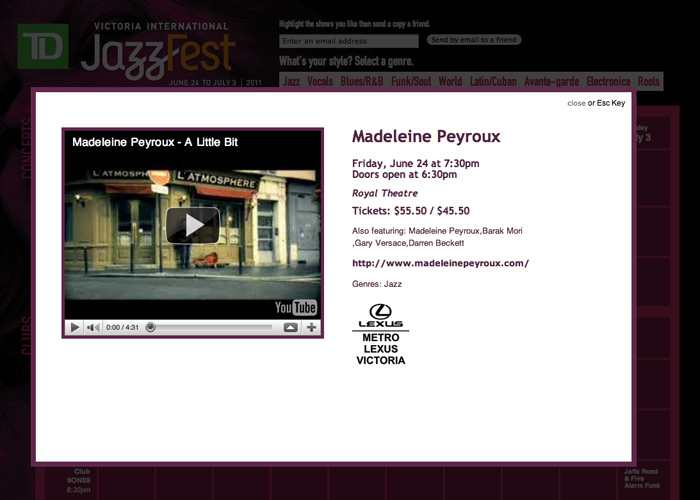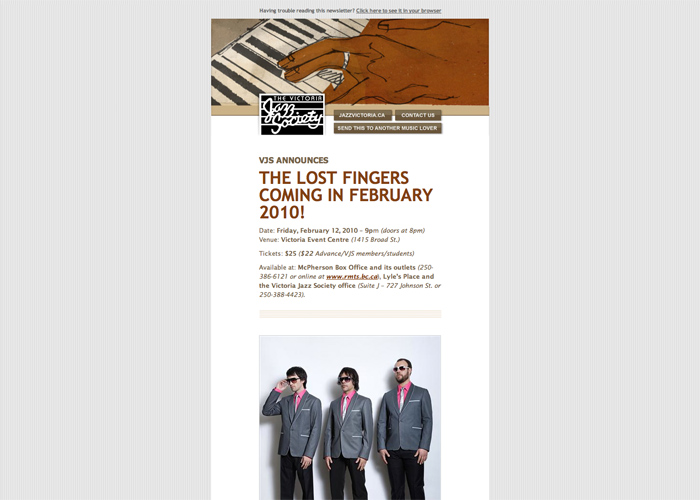 Now in its 25th year, the Victoria Jazz Society has turned the capital into a destination for world-class jazz, blues, world and experimental artists.
To help expose attendees to the incredible breadth and quality of music on offer at their two marquee events—JazzFest International and Blues Bash—we built a groovy, interactive online schedule.
Users search the schedule either by genre or artist and lets them watch YouTube clips and read bios of the artists in the process. Users can also forward a copy of their customized schedule to their friends, helping spread the word about the great music coming to town.
Complementing the schedule is an email marketing system that lets the VJS contact members, media and the public with well-designed emails and the ability to track their success.
Areas of Focus
Interactive Schedule Design & Development
Email Newsletter