Douglas Senft
The photo-rich portfolio web site of a prominent Comox Valley sculptor.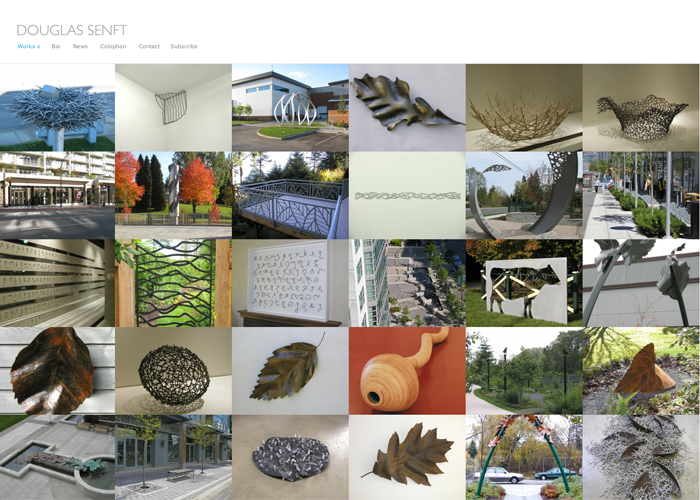 Douglas Senft is a sculptor and teacher best known for his welded steel art works. He commissioned us to develop a new portfolio web site to feature over 20 years worth of art.
The web site's design gets out of the way of the work, giving just enough structure to frame the photos of his sculptures without detracting from the main attractions.
A fluid design (try resizing your web browser on his web site) allows Doug's work to shine on computer screens of any size, including mobile devices like the iPhone and iPad.
Areas of Focus
Web Design & Programming
WordPress Theme
Mobile/iPad Compatible