Vancouver Island MusicFest
A rockin', organic, crunchy and funky site brings MusicFest to life.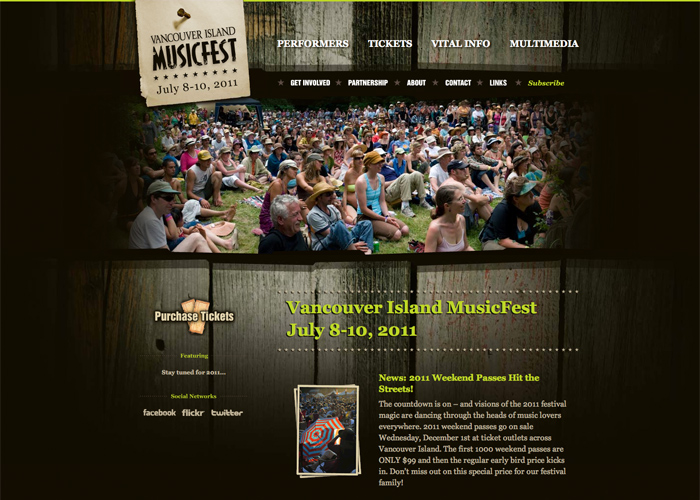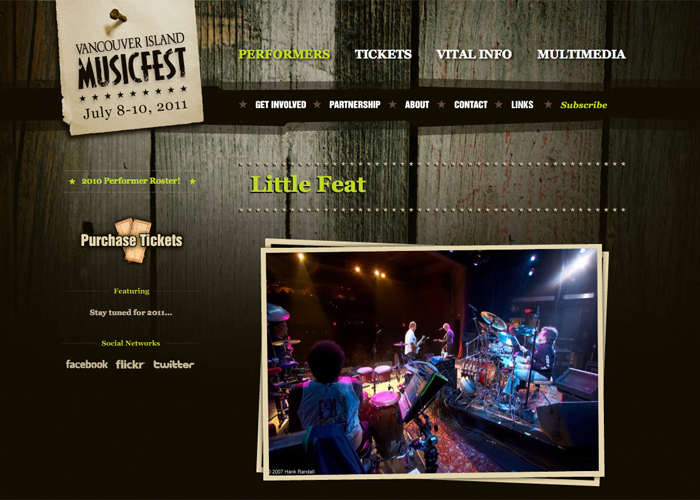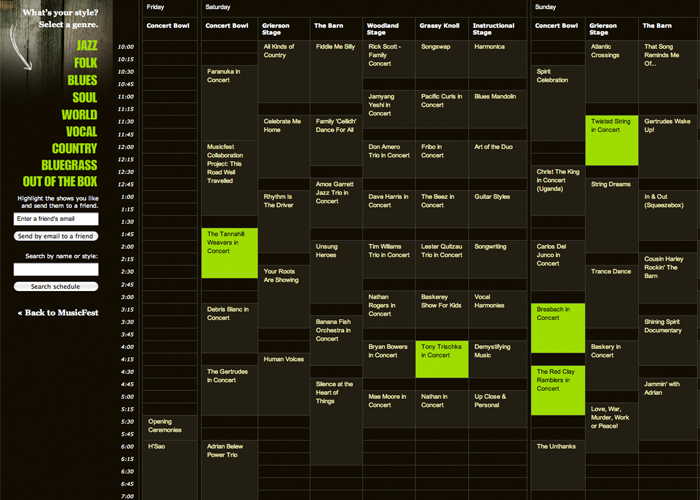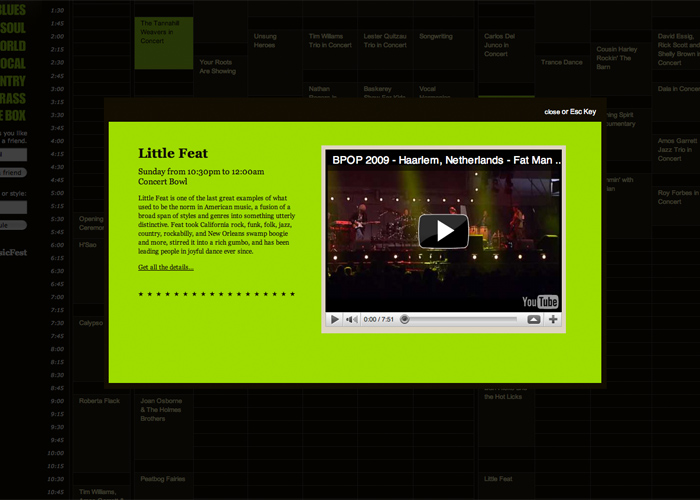 Vancouver Island MusicFest brings music to the people and the people love the music. We brought a bold web presence to the show and the reaction couldn't have been better.
MusicFest's site has all the gadgets you'd expect from a modern festival: e-mail marketing, Flickr and Facebook integration and YouTube videos galore. At the same time, it stays true to MusicFest's roots: good music, good people and a good time for all.
We also made sure that MusicFest's star web volunteers are able to update the site through a friendly control panel.
The site, if we may say so ourselves, is pretty groovy.
Areas of focus
Web Design & Development
Email Marketing