Cape Santa Maria Beach Resort
A serene introduction to the beautiful south Bahamas.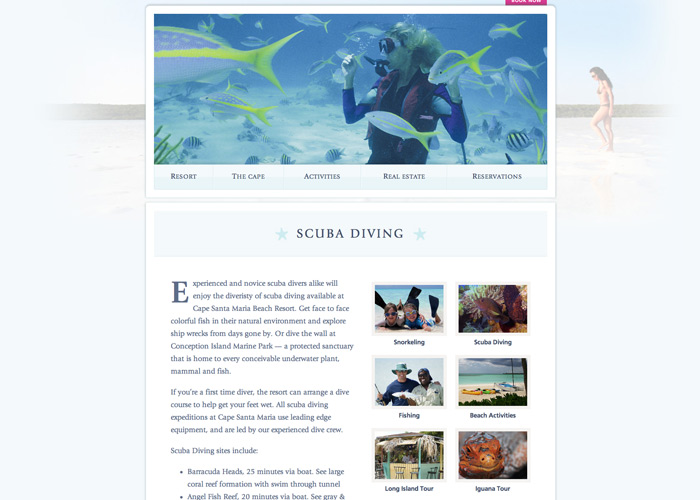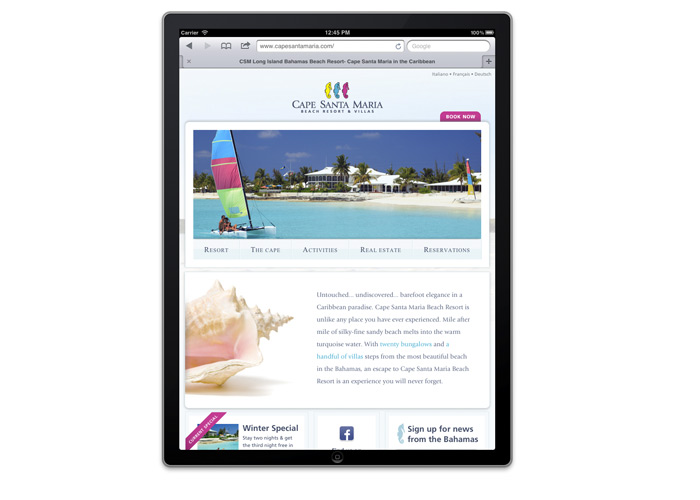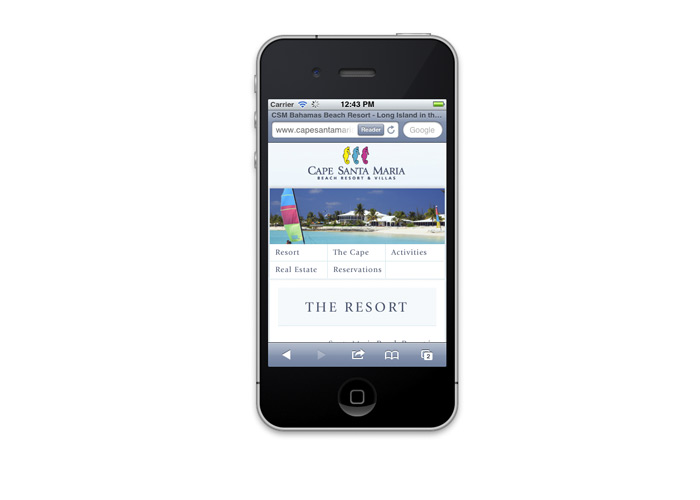 Cape Santa Maria is a tropical oasis away from the crowds in the beautiful south Bahamas. Dialect was hired to design a site to match the resort's serene atmosphere: restful, uncomplicated, ethereal and relaxing.
The site recedes into the background, providing just enough structure to let the resort's striking photography take centre stage. Built-in reservations forms, specials and rate sheets help guests plan their trips, while a Facebook-integrated guestbook encourages guests to share their stories from the resort.
The new Cape Santa Maria site is optimized for screen sizes ranging from large desktops down to iPhones. The site is complemented by a new email newsletter template.
Areas of Focus
Web Design & Development
Mobile Web Design
Email Marketing
Facebook App Development