Folk Festivals Canada
A fresh and lively web site for Canada's folk festivals.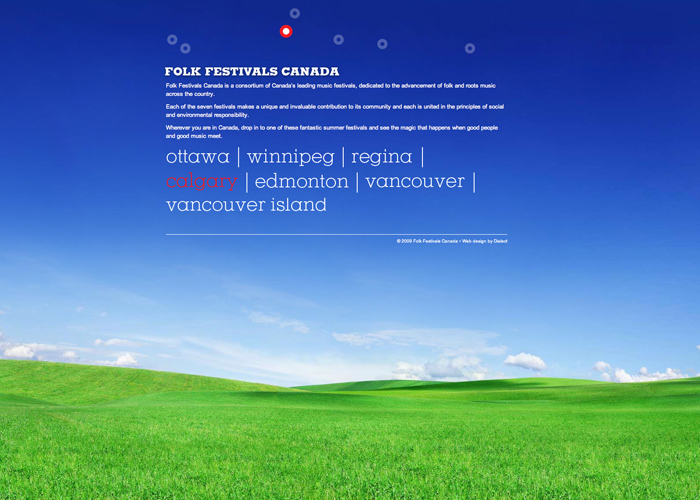 Every summer, hundreds of thousands of people slap on their sunscreen, strap on their dancing sandles and head out for a weekend full of great tunes.
Canada's folk festivals are among some of the best in the world, and it was our pleasure to create this fresh and simple site for Folk Festivals Canada, their professional organization.
With all the bells and whistles available to web designers, it was nice to distill everything down to its essence and create this single-page web site.